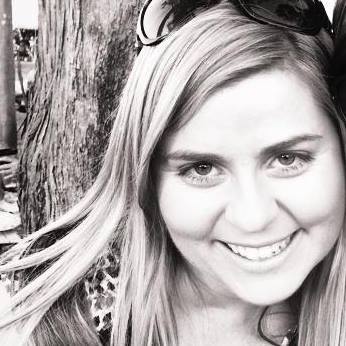 I believe things happen for a reason. You know those light-bulb moments that just feel right?
Ruby Blue Creative was born from one of those moments.
In March 2016 I was diagnosed with severe endometriosis, needing immediate and pretty extensive surgery.  During my 8-week recovery period (and perhaps all those drugs), my life flashed before me, and I saw myself in a place I no longer desired to be.
To confess, I've always been a bit of a free spirit, a dreamer, and so I did the unthinkable (and possibly irrational), and quit my secure Graphic Design job that I loved dearly, and decided to put everything on the line to focus on my own business. I'd been doing freelance web and graphic design under the name Instyle Web Design since 2005, so with a name change to Ruby Blue Creative, my dream was well on the way to being realised.
Whoa, what a wild ride it's been, but I've loved every minute of it. While I'm still testing the boundaries of this new phase of my life, and trying to get the balance of work/family right, I'm absolutely loving the freedom and spirituality it has given me back. The ability to be me and create endlessly (well as much as a balanced family life can allow).
I've always loved helping people discover their passion and find their focus, and that is where Ruby Blue Creative comes in. I'm here to help you re-ignite your passion, your business and bring out your story through branding and design.
10 things you probably didn't know about me

Since I was 13 I dreamed of becoming a famous designer.

I was a Web Developer in TAFE Queensland for 8 years.

My favourite things are paper & stationery.

I taught myself HTML in 1998 when the web was in its infancy.

I have a husband and 2 children, 10 & 11 and love spending time camping and in nature.

I love meeting people.

I grew up in a Kingaroy, a small country town 2.5hrs North West of Brisbane, and love the laid back country life.

I studied Multimedia in 2002, when CD-ROM's were the only way of distributing large files.

I laugh when I'm happy, I laugh when I'm nervous. I laugh a lot.

I studied Graphic Design in 2013 at Shillington College, which gave me the skills and confidence to start my own design business, and helped shape me into the designer I am today.
Now you know more about me, I'd love to hear more about you, your business, and how we might be able to work together.
I look forward to hearing your story, and being able to help you tell it through design.